Boneo Park
Set amongst tranquil wetlands and just minutes from beaches and wineries, Boneo Park is a family run equestrian event and agistment facility. The 850-acre property, located on Victoria's Mornington Peninsula is less than an hour's drive from Melbourne's CBD.
The facilities, designed by Luke Jones of C4 architects, have been described as state of the art, world class, and are used to hold international, national and local competitions throughout the year. Competitions include Dressage, Showjumping, Combined Training, Interschool, Pony Club and Horse Riders Club. The facilities are arguably the most comprehensive in the Southern Hemisphere and the five star agistment center offers the highest quality of care for horses.
Boneo Park prides itself on being a state of the art equestrian facility providing the Australian equestrian community with a taste of Europe.
This year, in association with Equestrian Australia and Dressage Masterclass, Boneo Park will host the prestigious 2017 Martin Collins Australian Dressage Championships.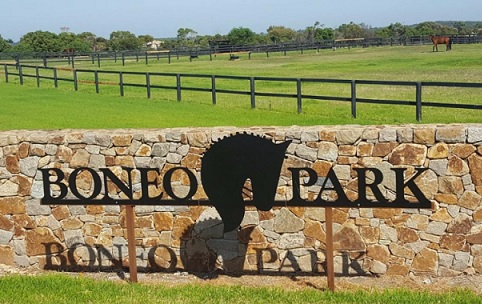 For more information about Boneo Park please visit: www.boneopark.com.au
Spencer Wilton
– A Champion On The Rise And Rise-
Spencer Wilton is a British dressage champion who was born and raised in Suffolk, England. During his formative years, Spencer was a very successful international junior eventer working in the yards of Lucinda Green and Mark Todd.
Spencer then made the switch to dressage, working alongside internationally respected and Champion rider, Carl Hester MBE, for over ten years and continues to train with this incredible master of the sport today. In 1999 Spencer won his first Dressage National Title and now has over thirteen National Titles to his credit and others in his sights.
Spencer represented his country at the 2016 Summer Olympics held in Rio de Janeiro, Brazil and alongside team mates, Carl Hester, Fiona Bigwood and Charlotte Dujardin. Together with the British dressage team he won Silver medal at the 2016 Summer Olympics on his horse Super Nova II.
Following his recent success in the Doha CDI5* Grand Prix Special, Spencer Wilton will be sharing his renowned experience, knowledge and training techniques with a two-and-a-half-hour masterclass at this year's Martin Collins Australian Dressage Championships, to be held at Boneo Park.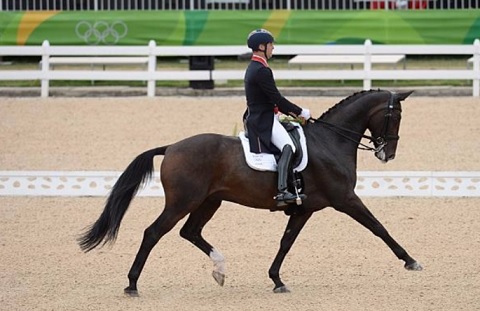 For Spencer Wilton's Dressage Masterclass please visit: www.dressagemasterclass.com.au
Simone Pearce
– Home-Grown Talent With A Bright Future –
Simone Pearce is a professional Australian dressage rider currently based at Helgstrand Dressage in Denmark. Simone is quickly establishing herself as an international Young Horse rider, having competed at Young Horse Championships in Denmark, Germany and Holland.
Simone worked and trained in Germany under the guidance of mentor Sabine Ruben from 2012 until 2014. Simone is not only a young horse rider, but she is also a Grand Prix rider, earning her first international dressage placing at Grand Prix level earlier this year. She also recently competed at Darmstadt International in Germany with her horse, Wladimir, winning third 3rd place in the CDI 4* Grand Prix.
Simone will be heading back to Australia this month to share insight into the international style and techniques of preparing and presenting the young horses, with a 40 minute "Peninsula Volkswagen Simone Pearce Young Horse Masterclass" at this year's Martin Collins Australian Dressage Championships, to be held at Boneo Park.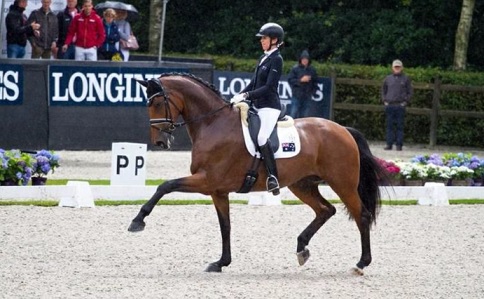 For further information please contact:
Rod North, Managing Director,
Bourse Communications Pty Ltd
T: (03) 9510 8309,
M: 0408 670 706,
E: rod@boursecommunications.com.au